We are releasing a new update for Battlestar Galactica Deadlock, and its main feature is introducing new difficulty levels for the survival mode called Operation Anabasis.
We received some feedback on the new mode, and although some players like the challenge that Operation Anabasis brings, others found it a bit too harsh. That's why the team has decided to introduce the option to set your preferred difficulty level when starting Operation Anabasis.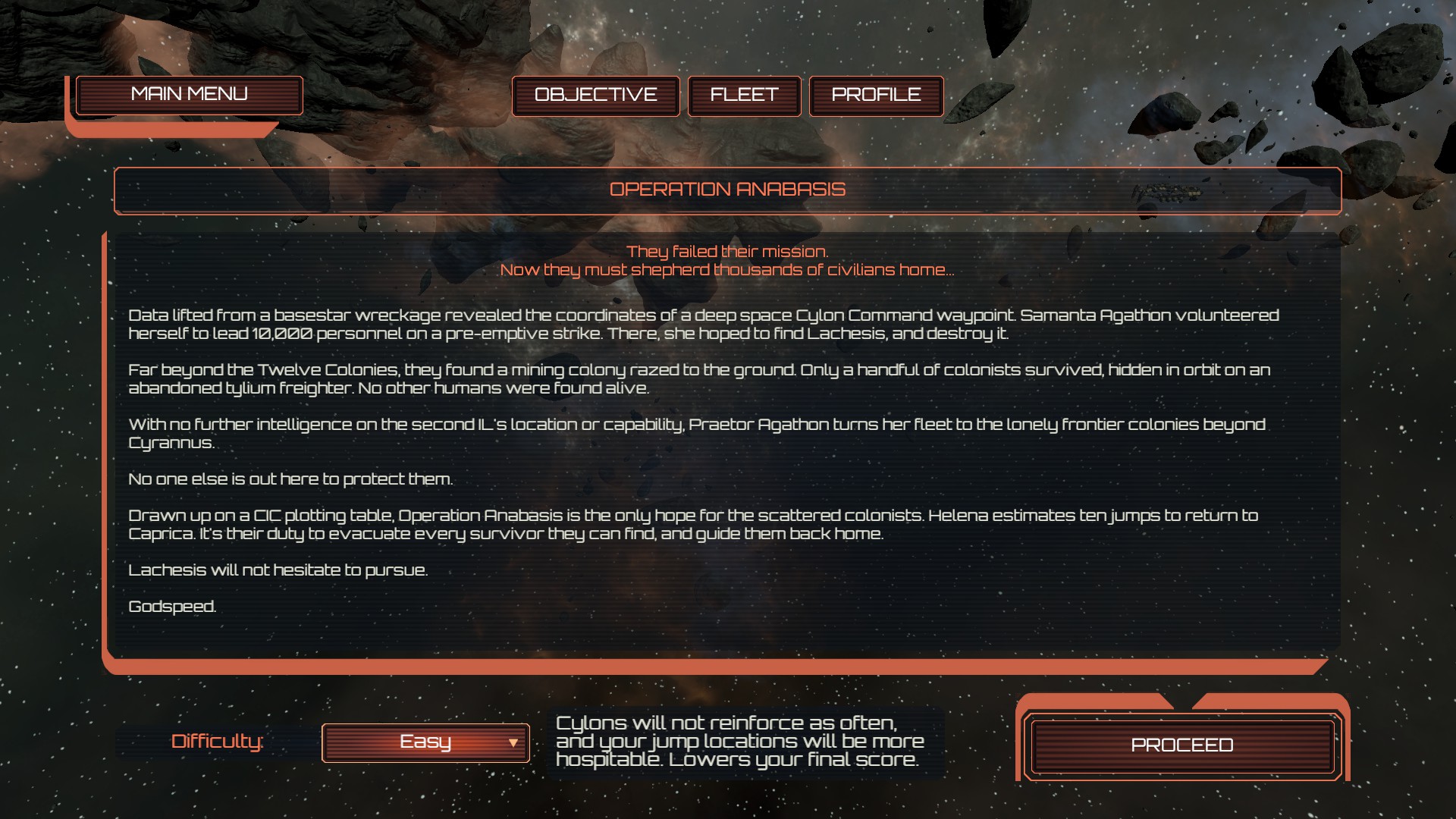 As usual we do our best to read and consider all kinds of feedback, so don't hesitate to let us know how you feel about the game, our changes and future updates!
The update is accompanied by a number of changes and tweaks, and you can read the full changelog here.
Stay tuned, there will be more news soon! Until then, we hope you'll enjoy the update and that now the game can provide the right level of challenge for everyone's tastes.